AMERICA 2.0

THE WAR WITH CHINA?
If you ever had any doubt about the Chinese communist party's influence over the @WHO, this short, crazy clip, an @rthk_news (#HongKong) interview on #CCPvirus with WHO official Dr. Bruce Aylward will clear that up. Deeply troubling.pic.twitter.com/itf9RNV7yl

— Jan Jekielek (@JanJekielek) March 28, 2020
WHAT ARE YOU WORTH TO THE ELITE? $1200. ENJOY!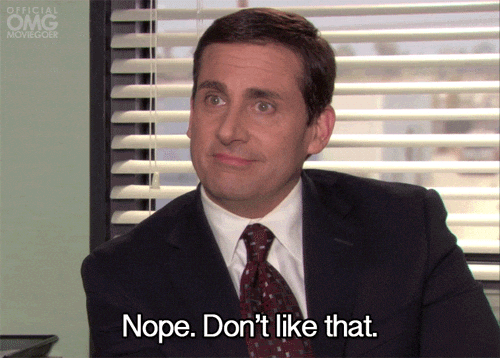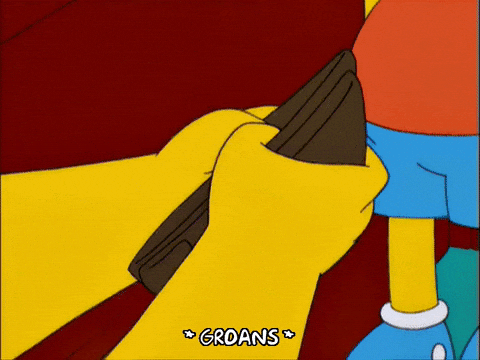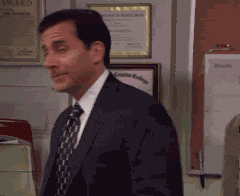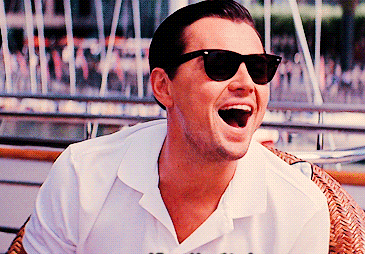 THEY ARE LAUGHING AT US!
COMPANIES BINGED ON BUYBACKS GET BAILED OUT!
Biden Pushes Green New Deal
POPULISM IS DEAD?
A BiPartisan SELL-OUT of American Working Class
Will Pelosi Push For Pork?
47,000 Stores Shutter Across USA
RUUUUUUUUN
FORREST
RUUUUUUUUN!
FDIC: PLEASE DON'T TAKE MONEY OUT OF BANKS.
FED: "INFINITE CASH"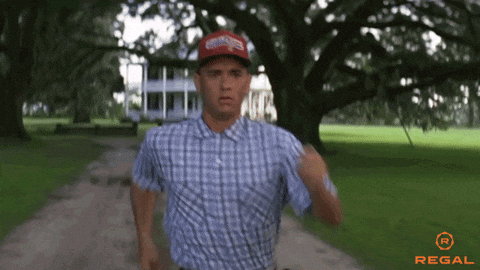 GRAB YO CASH AND RUN!
Forget the mattress! Keeping large sums of cash at home is risky. The best place to protect your money is in an FDIC-insured bank where it's safe and sound. Learn how the FDIC safeguards your #money at https://t.co/O2cb1bTUJs pic.twitter.com/R8pFVxBPrM

— FDIC Gov (@FDICgov) March 24, 2020
The Federal Reserve says there is an "INFINITE AMOUNT OF CASH"

This is quite literally the reason bitcoin was created. pic.twitter.com/JTE9TVoSr0

— Vis (@Vis_in_numeris) March 23, 2020
Amazing coincidence!
This is a NOV. 4, 2019 video about an Oct. meeting by the WHO and the Gates Fnd.
For disaster planning, they explored a fictional scenario in which a coronavirus became a pandemic.
Remember: this was *fictional*. From last October.https://t.co/S8fhpDbkrj

— Larry Sanger (@lsanger) March 23, 2020
THIS IS JUST A JOKE PLEASE DONT BULLY ME 😂👌https://t.co/48GPWvE2Z9 pic.twitter.com/OzuGR0xaqc

— Lauren Chen (@TheLaurenChen) March 26, 2020
Posted by herman.jesse | No Comments
Abigail Disney, an heiress to the Walt Disney legacy, slammed the Walt Disney Company for slashing workers' pay while doling out massive executive bonuses in the midst of the coronavirus pandemic. The world's largest entertainment conglomerate announced this week that it was putting half its workforce on unpaid leave after shuttering its theme parks, hotels,… … Read More
Posted by herman.jesse | No Comments
CHICAGO (AP) — A federal judge on Wednesday dismissed actor Jussie Smollett's malicious prosecution lawsuit against the city of Chicago and several police officers. The former "Empire" actor told police that he was beaten by two men who looped a noose around his neck and threw vile comments at him in an attack near his… … Read More
Posted by herman.jesse | No Comments
The coronavirus continued to ravish the U.S. economy last week, with 4.4 million of American filing first-time unemployment claims, the Labor Department reported Thursday. Economists had forecast 4.25 million new claims for this week. The previous week's claims figure was revised down 2,000 to 5,506,500. Continuing claims, those made after an initial week of benefits, rose to… … Read More
Posted by herman.jesse | No Comments
Britain's Chief Medical Adviser, Chris Witty, has said that it would be "wholly unrealistic" to believe lockdown restrictions will be lifted entirely, forecasting that some kind of social distancing measures may be in place for the rest of the year. Prof Whitty told the Downing Street press conference on Wednesday: "In the long run, the exit… … Read More
Posted by herman.jesse | No Comments
President Donald Trump's White House proclamation Wednesday declares legal immigration can hurt Americans' wages, and gives the public 50 days to organize a political push against the D.C. establishment's support for the cheap-labor status quo. "I think it is great that he did it," said Hilarie Gamm, the pseudonymous software professional who helped create the… … Read More
Posted by herman.jesse | No Comments
Gov. Andrew Cuomo debated with a reporter on Wednesday about protesters in New York upset about losing their jobs as a result of the shutdown during the coronavirus crisis. During Cuomo's press conference, one reporter asked him if there was a right to work for unemployed New Yorkers who were not getting their unemployment checks… … Read More

Featured Post
Posted by herman.jesse | No Comments
Elon Musk said SpaceX's Starlink will launch a beta test within months. In a tweet, the founder said a private beta will launch in three months with a public beta shortly after. Northern latitudes, where rural communities often lack adequate broadband infrastructure, will be first. Visit Business Insider's homepage for more stories. SpaceX's Starlink project will launch a… … Read More
Posted by herman.jesse | No Comments
"COVID Toes," purple and swollen toes that look like they've been frostbitten, may be the latest indication of coronavirus infection.The American Academy of Dermatology has received over 200 submissions of dermatological manifestations that healthcare providers are seeing in patients with COVID-19. More than half the submissions note these lesions."My message to the public would be,… … Read More
Posted by herman.jesse | No Comments
Massachusetts Sen. Elizabeth Warren's oldest brother, Donald Reed Herring, died this week from the novel coronavirus.Herring was 86 years old and died in Norman, Oklahoma. He was diagnosed with cancer years ago and underwent treatment. He was also hospitalized for pneumonia in February."I'm grateful to the nurses and other front-line staff who took care of… … Read More
Posted by herman.jesse | No Comments
Snap is seeking to raise up to $750 million in a private debt offering after the company's quarterly earnings report exceeded analysts' forecasts.Spiegel said in a leaked memo that the move will allow Snap "the flexibility to continue to invest in the long-term growth of our business, even if challenging conditions continue."Snap says that with… … Read More
Posted by herman.jesse | No Comments
Rendering of Parc de la Distance. Parc de la Distance is a social-distancing-friendly park proposal by Precht architecture studio. Courtesy Precht To help residents of Vienna safely enjoy the outdoors as Austria begins to ease its coronavirus restrictions, architecture studio Precht has designed a brand new kind of park that incorporates social distancing guidelines."Parc de… … Read More
Posted by herman.jesse | No Comments
Sara Nelson is the president of the Association of Flight Attendants, the largest flight attendant union in the United States.Last week, venture capitalist Chamath Palihapitiya argued on CNBC that companies run by billionaires and industries, like airlines, shouldn't be propped up and should be left to fail during the coronavirus pandemic.While Nelson agrees corporations shouldn't… … Read More

Featured Post
INFLUENCERS
Scott Adams
Ali Alexander
Grant Cardillo
John Cardillo
Will Chamberlain
Carpe Donktum
Jimmy Dore
Scott Greer
Ezra Levant
Michael Malice
Gavin McInnes
Meet Kevin
Michelle Maulkin
MILO
Stefan Molyneux
John Oliver
Jesse Peterson
Pewdiepie
Pomp
Tim Pool
Jack Posobiec
Joe Rogan
Roosh
Owen Shroyer
Dave Smith
Devon Stack
Eric Weinstein
Alternative Media
Big League Politics
Breaking911
Breitbart
Business Insider
Buzzfeed
Daily Caller
Daily Wire
Gab.com
Gateway Pundit
Huffington Post
National Review
Natural News
PJ Media
PragerU
Politico
Red Ice Radio
Reason
Rense.com
The Young Turks
TruNews
Wall Street Playboys
World Net Daily
Zero Hedge
Legacy Media
ABCNEWS
ATLANTIC
Asia Times
AXIOS
BBC
Billboard
Boston Globe
Boston Herald
CBS News
CBS News Local
C-SPAN
Chicago Sun-Times
Chicago Tribune
CNBC
CNN
ESPN
Forbes
Fox News
France 24
NBC News
NY Post
NY Times
San Fran Chronicle
Sky News
Sun
TMZ
Daily Mail
US News
USA Today
Vanity Fair
Variety
Wall Street Journal
Washington Examiner
Washington Post
Washington Times